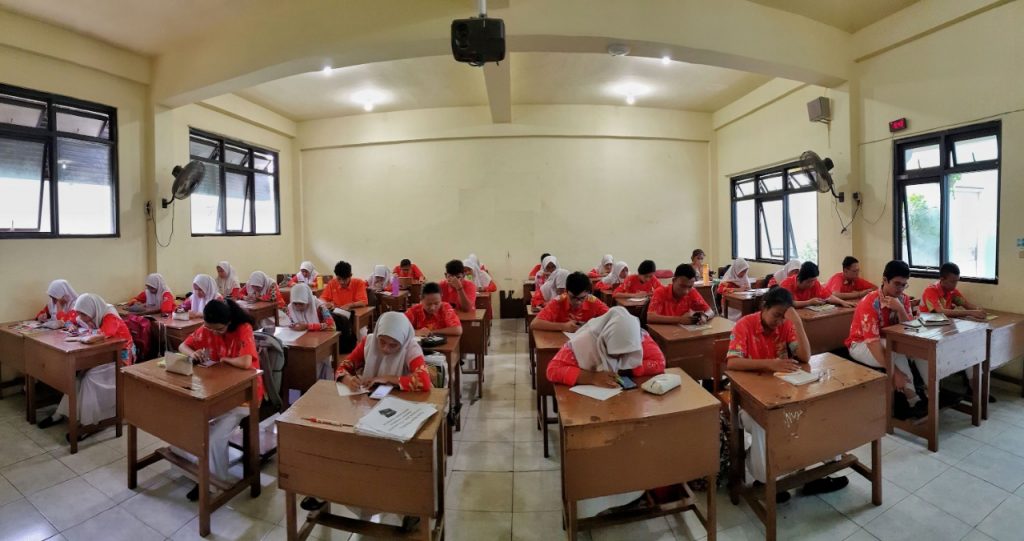 School digitalization requires software for assessment that is strong, complete, secure, compatible for state test (Asesmen Kompetensi Minimum or AKM) and is specifically designed for the applicable curriculum in Indonesia. The most suitable choice is to use PTO 2.0
The benefits of using the PTO system (Paperless Test Online/Offline):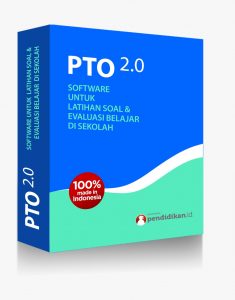 Schools are implementing paperless exams again, taking advantage of digital technology so activities like this can be carried out many times without any additional costs, there will be huge cost savings every month.

The teacher can provide as many daily assessments & practice questions/tryouts as possible, in a practical, fast, easy, way, and not wasting teacher's time.

Students get as many practice questions & learning evaluations as possible from the teacher & school, so students have enough knowledge in learning.

Parents do not need to take their children for tutoring outside of school because their children have received complete lessons and practice questions from school.
Everyone is happy after school using PTO :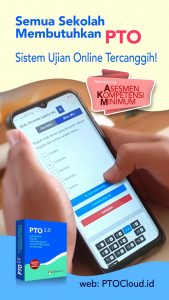 School is happy, as there are cost savings every month. In the past, you had to save money on holding practice questions and learning evaluations, now you can do as much as you can without any additional costs.

Teachers are happy, as it's easy and practical now to organize daily practice questions/assessments for students.

Students are happy getting as many practice questions at school.

Parents are also happy as their children don't have to take extra tutors anymore.
Everyone is being benefited from the usage of Kipin PTO!
Advantages of PTO 2.0:
Doing questions using a smartphone, tablet or PC

It's very easy to input questions with MS Word/Excel, it's done in a matter of minutes

Supports various kinds of assessment: multiple choice, essay, with the weight determined by the teacher.

Random system, avoiding cheating/cheating by students

Teachers can easily set when the assessment starts and ends automatically.

Private room: data between teachers is separate from other teachers, they cannot know each other.

Display of national standards, easily understood by students and teachers

A summarized graph of student exam results answers to analyze the level of difficulty of questions