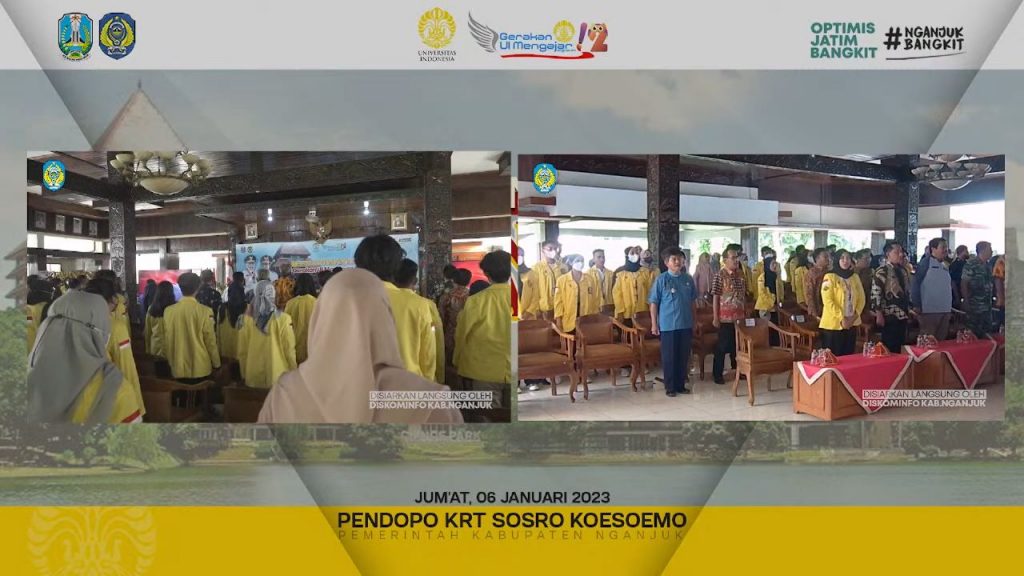 For the 12th time, the University of Indonesia is carrying out the UI Teaching Movement (Gerakan UI Mengajar or GUIM) activity, a community service program that focuses on teaching or education in elementary schools in Indonesia which is under the auspices of the Department of Social Affairs, University of Indonesia's Student Executive Body (BEM UI). The activity aims to improve the quality of basic education in Indonesia. This year, for the first time, GUIM was held in the East Java Region, namely in Nganjuk Regency in 5 sub-districts including Jatikalen, Rejoso, Sawahan, Pace, and Ngluyu.
Before the program was implemented, an opening ceremony "Pembukaan Kegiatan Aksi Gerakan UI Mengajar Angkatan 12" was held directly at the KRT Hall. Sosro Koesoemo District Government. Nganjuk, East Java, on Friday (6/1/2023) which was attended by a number of important figures including the Deputy Governor of East Java, the Regent of Nganjuk, Head of the Nganjuk Education Office, Head of the Nganjuk Social Service, Camat, Village Head, and Principal of Elementary Schools in 5 action points (schools in each of the 5 sub-districts) that have been mentioned.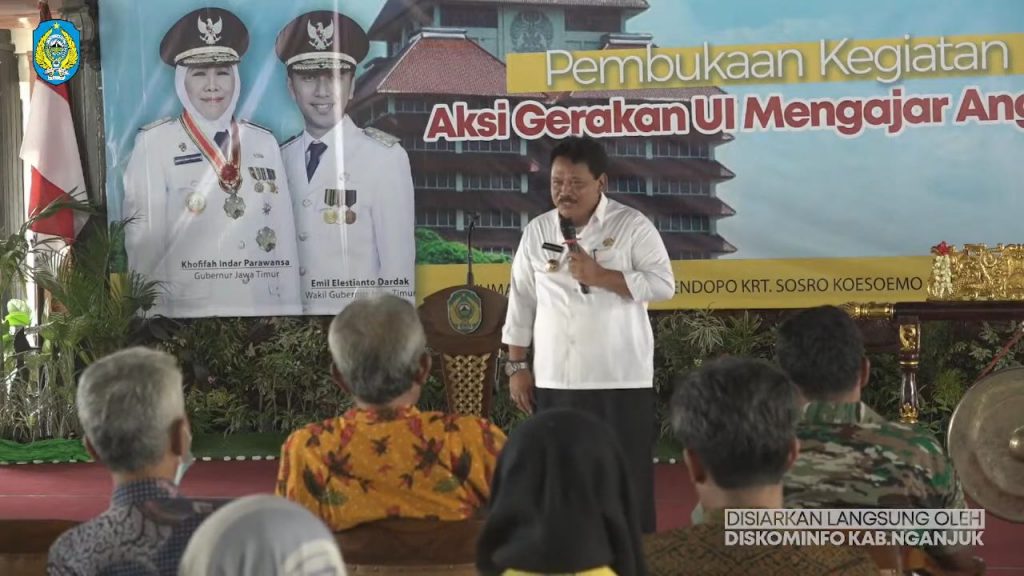 Regent of Nganjuk Regency at the opening of GUIM 2023
Mr. Novi Rahman Hidayat, Regent of Kab. Nganjuk
Source: Diskominfo Youtube Channel Kab. Nganjuk
Supporting the spirit and noble goals of GUIM 2023, Kipin became a collaborator who supported GUIM 12 in the introduction of learning digitalization and conveyed it in the signing of the Cooperation Agreement Letter carried out by the GUIM 12 Project Officer, Diany Syahranti and KIPIN Business Development Associate, Joshua Agustinus Panggabean, Wednesday ( 7/12/2022).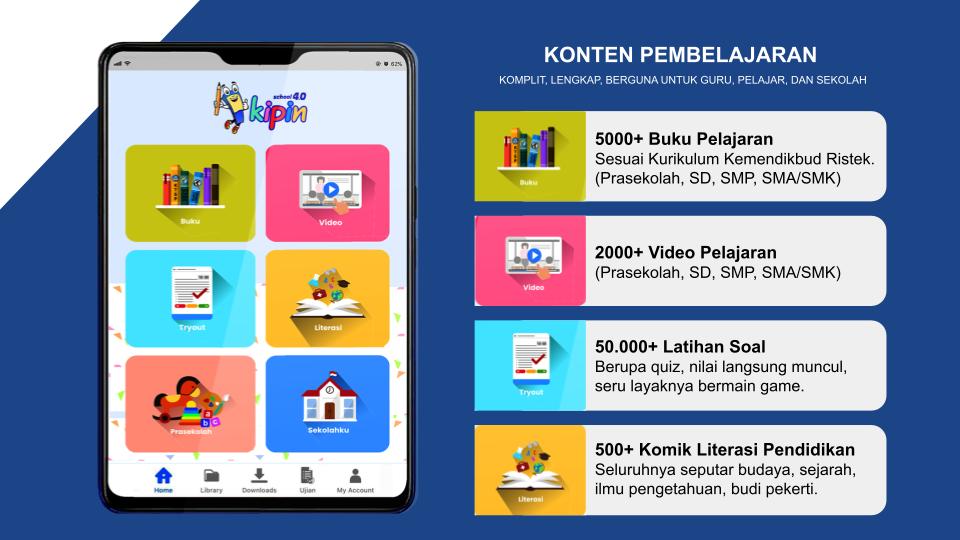 Learning Content on Kipin
Kipin supports the GUIM program 2023 by providing Kipin School 4.0 vouchers to stakeholders at the action points which include the local government, teachers and parents of students at the action points. With these vouchers, recipients can be more familiar with digital learning. Students are free to access all learning content in the Kipin School 4.0 application. With a total of thousands of learning contents of various types, it is hoped that students can enjoy education to the maximum and as much as they like for free.
For Higher Education who wish to cooperate with Education.id (Kipin.id) please contact via email to:
info@kipin.id