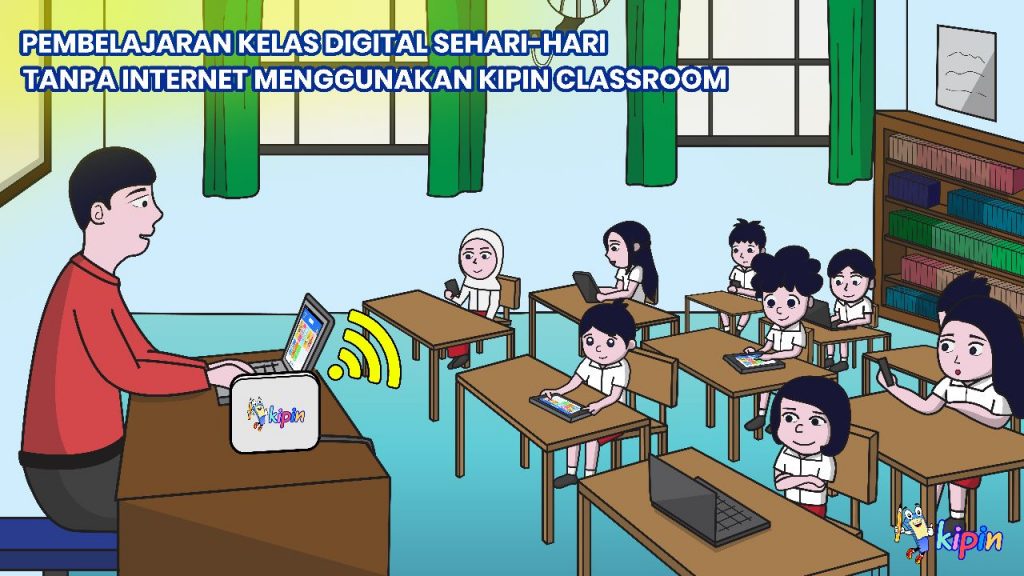 Easily and Practically Turn Classes Into Digital with Kipin Classroom
Digital learning or "digital learning" refers to the use of technology, such as computers, tablets, or smartphones, to access educational content and resources, communicate with teachers and classmates, and participate in online learning activities.
The problem is in Indonesia, "online" is not always easily and cheaply available for tens of millions of students in grades 1 to 12 in Indonesia. Due to the uneven digital infrastructure problem in Indonesia's large geography.
If this situation is neglected, the "gap" in education will be even greater between families who are well-off and live in big cities and families who are less well-off and live in suburban areas. Millions of students in areas with minimal internet will be left behind.
Building internet infrastructure requires expensive costs, a long time, not even ten years. Not to mention the problem of additional costs for the community, because internet usage is not free.
What's the benefit of saving money on printed books but then having to pay for the internet monthly? It's like entering from the left pocket and immediately leaving the right pocket, there is no benefit.
Edutech Practical Guide for Schools
Digital learning can take place in a variety of settings, including traditional classrooms, schools, and independent learning environments. It can also involve a variety of learning approaches, including digital books, traditional lectures in digital video formats, interactive activities, simulations and collaborative projects.
But how can you remember all these things without requiring an internet connection? The answer and the secret lies in an effective educational technology, namely the Kipin Classroom tool.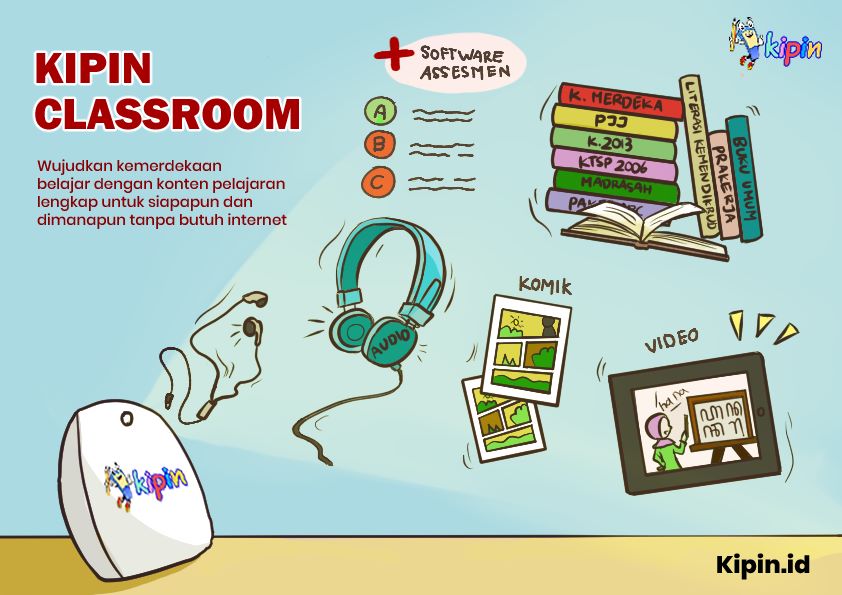 Thousands of Learning Content and Complete Kipin Digital Learning Facilities
What is Kipin Classroom?
Kipin Classroom is a Smart IoT (Internet of Things) innovation packaged in hardware with a small and light design, a learning access point in the form of software and complete data to help digitize schools in Indonesia, a digital learning resource that can be accessed without an internet connection.
More details at: https://kipin.id/classroom/
One of the main benefits of digital learning is that it can provide students with greater flexibility and convenience, as they can access course materials and participate in learning activities at their own pace and from any location with an internet connection. But what about since this again requires an internet connection? Once again the answer lies in appropriate educational technology, namely the Kipin Classroom tool which is known for having "download and go" technology.
What is Download and Go?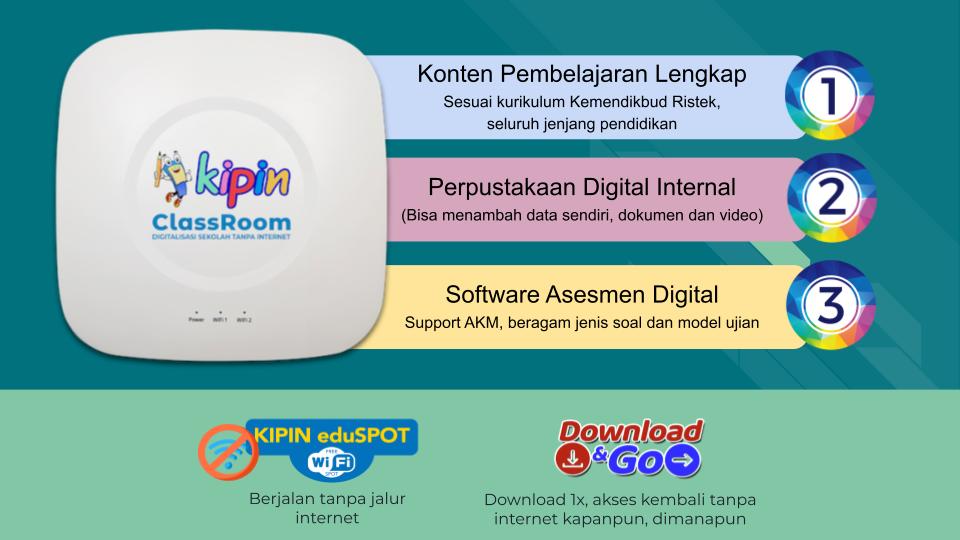 All contents and content in the Kipin Classroom tool can be downloaded onto the device for students to take home, and use for studying at home without the need for an internet connection.
Digital learning can also provide opportunities for students to learn in ways that are more tailored to their individual needs and learning styles.
How Kipin can make it easier for teachers to track student progress, before and after learning, to provide personalized feedback. The answer already exists in the technology in the Kipin Classroom tool and is known as the "Kipin PTO" offline paperless test, which is an AKM-based digital assessment system. Since the PTO system grades exams automatically it saves teachers a lot of time to provide personalized feedback both per student.
Transformation from analog to digital is not difficult with the right tools like Kipin Classroom, as the name suggests, this is the most practical guide to converting your classroom to digital.