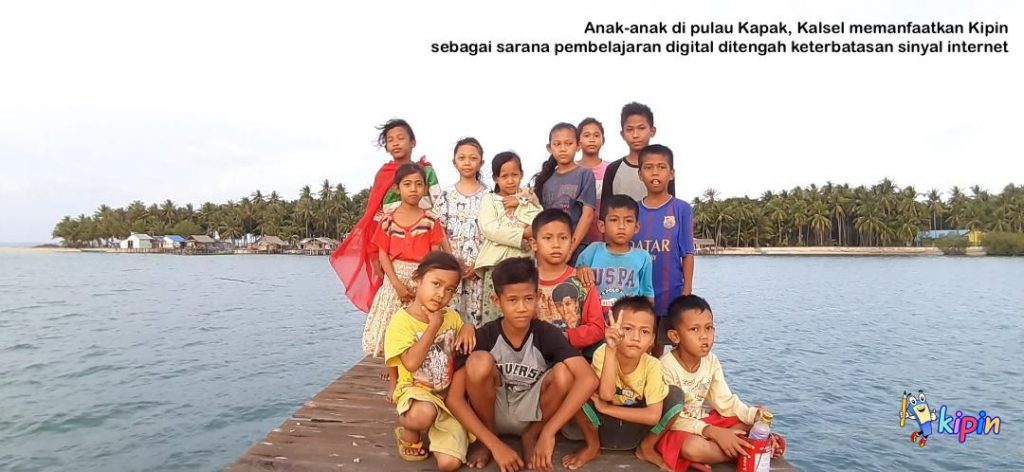 Edtech startup Kipin develops products to educate students in remote areas with minimal Internet access. Reaching 1,200 schools throughout the archipelago.
The lack of internet access in Indonesia is an initial challenge for edtech startup company Kipin in developing its business in Indonesia. Kipin also has a mission to educate students in remote areas who are not yet digitally literate.
"Accessibility is still a challenge for students' digital literacy because not all regions in Indonesia, especially in remote areas, the Internet has access to," said Steffina Yuli, Chief Business Officer of Kipin, when met by Tempo at Kipin's office, Kebon Jeruk, West Jakarta, Tuesday, November 8 2022.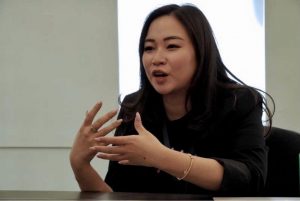 Steffina, Chief Business Officer of Kipin (photo: Tempo)
The Indonesian Internet Service Providers Association said that there are still 45 percent or around 117 million Indonesians who have not had access to the Internet. It's not only remote areas that fall into the category of being left behind, frontier, and outermost, many areas that don't fall into this category are also untouched by internet signals.
According to Steffina, although many edtech startup companies have sprung up, the accessibility problem has not been resolved. As a result, there are still many students in Indonesia who are not digitally literate. Steffina divides access constraints into two sub-problems: infrastructure and affordability.
It was this problem that moved Steffina to find a solution so that digital literacy can be evenly distributed. With an educational background and work in the technology sector, she is determined to build a business that has high sales value, but at a relatively low price.
"I see how education can change someone's life, both for me personally and for those around me. The reason I want to work in education is because I want to make an impact. But at the same time, I also want to use my technology background to make something that can answer the problems in the market," said the 29-year-old woman.
Starting from a BSD Application
Steffina's solution emerged in 2014 with the idea of ​​making an application based on a digital book library called Buku Sekolah Digital (BSD). This application includes textbooks and has collaborated with agencies such as the Ministry of Education and Culture and IKAPI. BSD has a collection of more than 2000 books with an official curriculum, such as the 2006 KTSP and 2013 curriculum.
In order to reach students who do not have an Internet network, BSD is replaced in the form of desktop computers which are marketed to schools. However, this is considered less effective. This is because computer accessories, such as keyboards and mice, are often lost.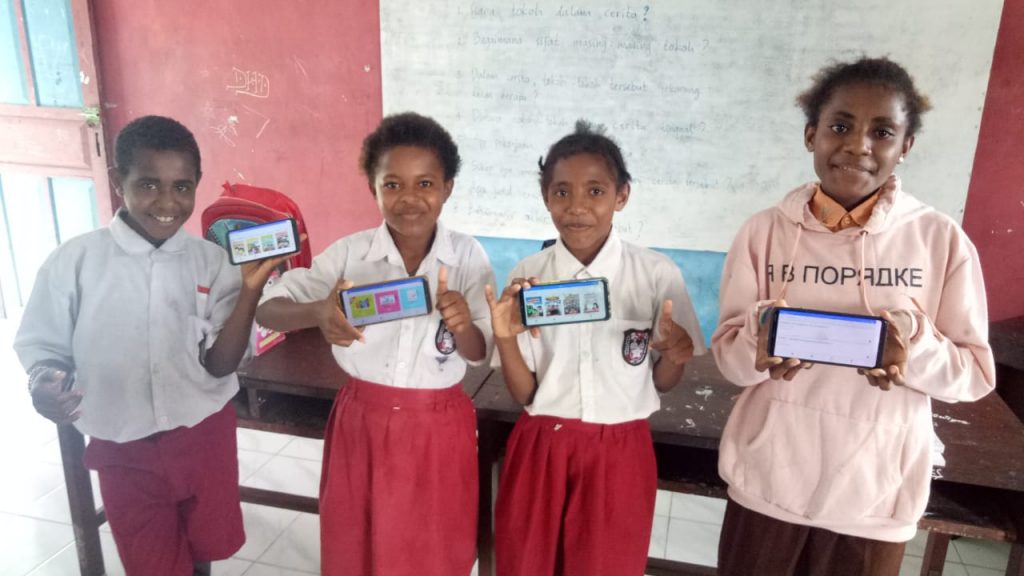 Students at SDN Inpres 20 Nuni Manokwari, West Papua, use Kipin for everyday learning.
After BSD, the Kipin ATM product was born, a device in the form of a bank ATM in general. The way it works is to turn on the machine until the screen lights up, then students can connect their gadgets with the Wifi emitted by the machine. After that, students can download books in the Kipin library to read offline.
The student response to Kipin turned out to be positive. After Kipin ATM, Kipin classroom appeared in mid-2020. This tool is more portable than Kipin ATM with a shape comparable to Wifi router. The way to connect it is similar to turning on the Kipin ATM device. Students can connect to the Wifi emitted by Kipin Classroom, wait for 3 minutes, and students can download any books in the library.
Until now, Kipin, as the aegis of Pendidikan.id, is partnering with the government to complete Kipin's collection of digital books from various curricula, such as the 2006 KTSP to Merdeka Belajar, madrasa curriculum, and vocational schools. Kipin Classroom – a small device that can be accessed by 30-40 students per device – is also easy to carry anywhere. Because it doesn't require the internet to access it, Kipin Classroom has become one of the school's favorite products when implementing distance education (PJJ) during the last pandemic.
The Invention of Kipin School
Kipin has also developed a mobile application called Kipin School. This application contains study material (textbooks, video lessons, tryout exercises, and literacy comics) for elementary, middle, high school and vocational levels along with an online exam system. Kipin School targets urban and big city school segments. The Kipin ATM and Kipin Classroom target people in remote areas.
The target market for Kipin is schools. Teachers also become their focus. The learning content that Kipin uses is not just books. They also disseminate study material via YouTube. In addition, Kipin cooperates with teachers to become Kipin Ambassadors. To become Kipin Ambassadors, teachers must first take an exam in order to get benefits, one of which is training. Until now, Kipin Ambassadors are spread across 1,200 schools in the Archipelago.
"Even though we have reached 1,200 schools, the number of schools in Indonesia is far greater. So, we still have a long way to go. But we are positive that there is a lot of potential too," said Steffina regarding the spread of Kipin in Indonesia.
For products, Kipin applies various prices. Kipin school, for example, has a price range of IDR 50-600 thousand. The price for Kipin ATMs is around IDR 88.8 million. To use Kipin's services and facilities and to obtain further information and details about products and vouchers, schools or foundations can contact through the company's website.
During its six years of existence, Kipin's journey was not smooth. Time and time again they have to reset to create a product that fits the needs of students, teachers and schools. The goal is to help equal distribution and development of digital literacy, including in remote areas.
The journey to produce these various products is a challenge for Steffina. The reason being is she must make a solution that is proven in the field.
The solutions created by Kipin have resulted in various awards from the local level, Kipin won the Kominfo "Top 5 Startup" award in 2021. Globally, Kipin won the Octava Foundation x MIT Solve in 2022, became the Top 50 SEA Promising Edtechs from HolonIQ, and won several other awards.
"I think a balance is when we can create something that is local but has been recognized globally. In other words, we can bring global quality into the local context," said Steffina.
In the short term, Kipin is determined to help digitalize Indonesian education. This is done through cooperation with the government when a new curriculum is released. Meanwhile, in the long term, Kipin hopes to continue to develop platforms that can build or elevate Indonesia. "We believe that Indonesians, if they are given the right tools, the right access, they can come to know and understand. So that they can also compete with those from countries that are good at it and are already digitally literate," said Steffina.
This news was previously published on:
https://koran.tempo.co/read/economy-dan-business/478108/how-startup-kipin-becomes-solusi-edukasi-di-area-terpencil